Thanks to everyone who participated in the 2017 series or who helped in one way or another, including sponsors, volunteers, hosts and photographers. It was a great success!
39 people were eligible to earn series awards and 31 of them earned their "goat shirt"! Results and overall points are posted at the bottom of this page.
Also take a look at Michael Chapman's finish line and awards ceremony photo album from the final race, Goat Grind. For more snapshots, check out the SHATS 2017 photo album on our BQuickRunning Facebook page.
SEE YOU NEXT YEAR!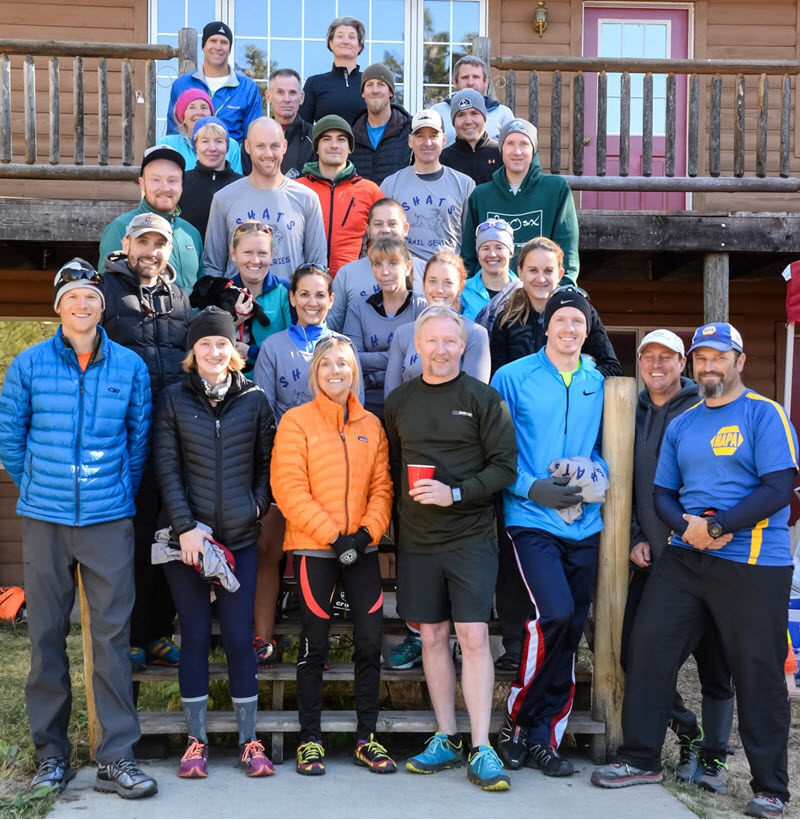 ---
Register at: 


You can sign up for one, two, three or all four races. If you participate in at least three races you'll get the coveted "goat shirt" and will be eligible for great series awards!
---
Race #1 – Goats in the Meadow: Saturday, August 18th, 2018 – 9:00 AM
Little Blackfoot River Trailhead. 9.3 miles (15k)
This is the longest race in the series at 15k (2017 distance). Work crews have been reclaiming the first mile of rutted two-track road into trail. It's a little rough, but at least you no longer have to walk a mile to the starting line! The course provides great views of the Little Blackfoot River with a net uphill on the way to scenic Blackfoot Meadow (4.6 mi). Take in the view before turning around and heading back downhill. Watch for toe-snagging roots as well as runners coming toward you. You will cross the river twice, once with an opportunity to get your feet wet. If you're lucky you'll see a moose in the distance.
---
---
Race #2 – Goats in the Dark: Friday, September 14th, 2018 – 9:00 PM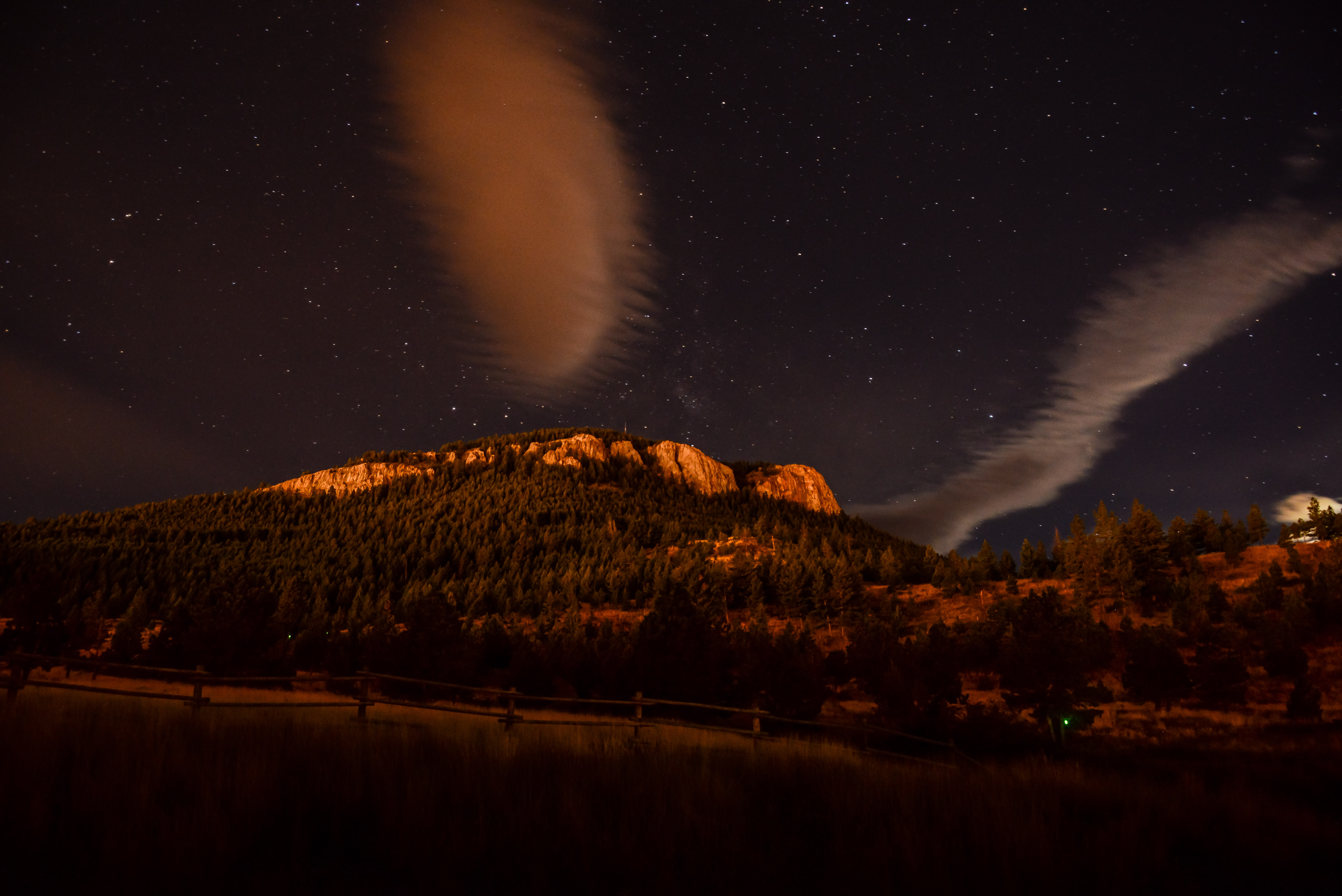 LeGrande Cannon Blvd and Tubbs Trailhead.  3.2 miles of fun in the dark!
This race is B.Y.O.H. – "Bring Your Own Headlamp." The course makes a single loop along the Ambrose & Diretissima Trails, with a finishing sprint on Le Grande Cannon Blvd. Course is marked by glow sticks.
---
Race #3 – Goat Pursuit: Saturday, October 13th, 2018 – 9:00 AM
Mt. Helena Ridge trail.  6.6 miles
The Trolley shuttle will leave the Lewis and Clark Library at 8:00 AM to carry runners to the top. The course starts with switchbacks up to the Helena Ridge but the rest of the course is primarily downhill on moderately technical singletrack. It finishes at Dump Gulch Trailhead. This race is run as a time trial format – a runner will start every 30 seconds, starting with the slowest runner. If this is your first race in the series, please send a recent 10K or 12K time.
Photos will be posted soon on our Facebook page.
---
Race #4 – Goat Grind: Sunday, October 21st, 2018 – 10:00 AM
Elkhorn Endurance Retreat (597 McClellan Creek Road, Clancy). 4 miles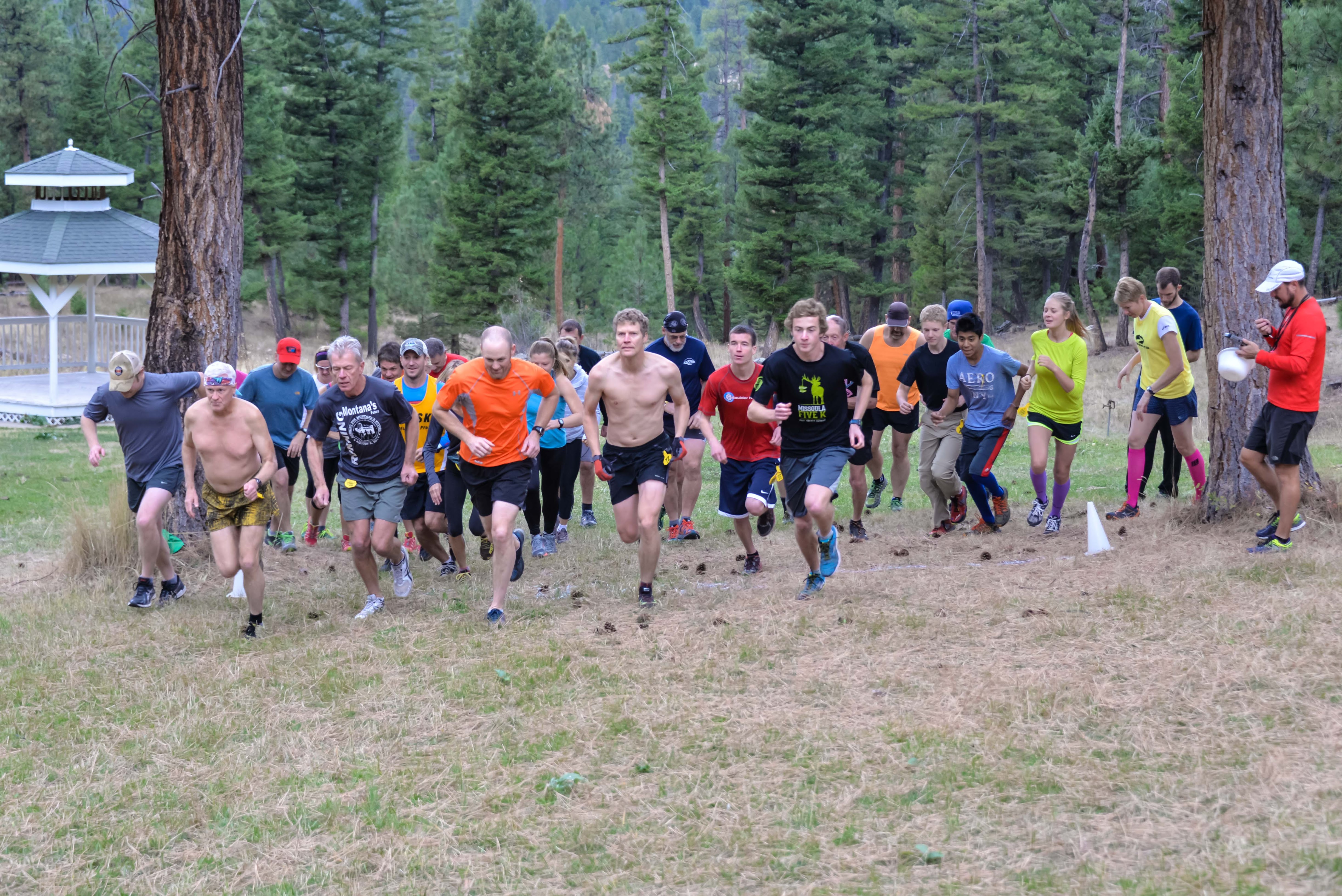 The final race takes place in the Elkhorn Mountains not far from Helena for a beautiful change of scenery. The course has steep hills, a creek crossing, and some moderately technical singletrack. One series champion referred to this course as a "meatgrinder" but don't let that scare you! This course is a favorite and runners all enjoy a hearty breakfast and series award ceremony afterward.
See our Facebook page for photos from the 2016 race.
---
Results2017
2017 - Overall, Race 1 (9.3 mi), Race 2, Race 3, Race 4
2016 - Overall, Race 1 (8.8 mi), Race 2, Race 3, Race 4
2015 - Overall, Race 1 (7.3 mi), Race 2, Race 3, Race 4
2014 - Race 1, Race 2, Race 3, Race 4
2013 - Race 1, Race 2, Race 3, Race 4 + Overall
2012 - Race 1, Race 2, Race 3, Race 4, Race 5 + Overall
2011 - Overall, Race 1, Race 2, Race 3, Race 4
2010 - Overall, Race 1, Race 2, Race 3, Race 4
2009 - Overall, Race 1, Race 2, Race 3, Race 4
2008 - Overall, Race 1, Race 2, Race 3, Race 4
2007 - Overall, Race 1, Race 2, Race 3, Race 4
2006 - Overall, Race 1, Race 2, Race 3, Race 4
2005 - Overall, Race 1, Race 2, Race 3
Thank you to our S.H.A.T.S. sponsors: