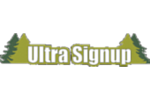 Snakebite 30K and 10K Trail Run
Twenty-nine runners participated in the first running of the Snakebite 30k and 15k on March 12, 2017. Weather was sunny and warm, and everyone had a good time. Six runners also earned McDowell Mountain Cup honors upon completion of this race.
We thank all participants, sponsors and volunteers for a great season!
Results:  Snake Bite 30K Overall (PDF)  Snake Bite 15K Overall (PDF)
---
Sunday, March 11th, 2018
30k starts at 6:30 AM
10k starts at 8:00 am
Snakebite is a fast 30k and 10k run on trails in the beautiful McDowell Mountain Regional Park. Gently rolling hills, great volunteers, good food, mild weather… Come on out and join us for a great day in the desert!
—> New for 2017: This is part of the McDowell Mountain Cup, a three-race trail challenge starting with the famous Pemberton Trail 50k-25k on Feb. 11 followed by the Stoneman Trail Run on Feb. 26. The Snakebite races on March 12 complete the series!
---
Location: McDowell Mountain Regional Park on McDowell Mountain Road, four miles NE of Fountain Hills, Arizona.
Limit: 200 Runners
Awards: Overall male and female & Masters winners. McDowell Mountain Cup awards also are distributed at this event!
Registration:
Ultrasignup.com
Entry Fees:
30K Individual: $60 entry through Feb. 1st | $75 entry after Feb. 1st
10K Individual: $30 entry through Feb. 1st | $40 entry after Feb. 1st
All finishers will receive a logo item!
No Refunds
---
Race Day Details:
Weather: In March, Arizona weather can be 35° to 95°. Be prepared for all weather conditions and dress accordingly.
Parking Permit: You must pay a $6 fee per vehicle to enter an Arizona Regional Park.
Start / Finish area: Four Peaks staging area, a short distance beyond the park entrance.
Packet Pick-Up: Race day, 5:30 AM – 6:30 AM at the Start/Finish line.
Course Briefing: Race day, 6:45 AM
Markings: This course is on well-traveled hiking trails, and is marked with brown signs that say "Escondido Trail." We will place a few additional markings on the trail at key intersections.
Aid: You will need to carry a water bottle. Aid stations will be approximately five miles apart. There will be a total of 3 aid stations in the 30k and 1 aid station in the 15k. We will provide water, Gu products, Coke and some food items. Drop bags at start/finish area.
Lunch is provided for runners. A donation for guests is appreciated.
Cut-Off: 5 hours. This is strictly enforced. The finish line closes at 12:00 PM. You must do the first loop in 2 1/2 hours or less.  An early start (6:00 AM) will be allowed for runners who are going to take longer than 5 hrs but the first aid station will not be set up!
---
Facilities: Camping may be available near the start. Restrooms and showers (small fee) also are available.
Fountain Hills accommodations:
Comfort Inn Fountain Hills – 48 Rooms
Phone: 480-837-5343
http://www.comfortinnfountainhills.com/
Lexington Inn Hotel and Suites – 104 Rooms, Suite and Spa Rooms
Phone: 480-837-6565
http://www.lexingtonhotels.com/property.cfm?idp=22072
Courtyard Mayo Clinic –
www.marriott.com/phxmy
Inn at Eagle Mountain – 42 Mini-Suites
Phone: 480-816-3000
http://www.innateaglemountain.com/