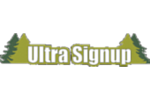 Stoneman Trail Run
Saturday, February 24th, 2018 at 5:00 PM
We thank all participants who came out for the inaugural Stoneman Trail Run!  Full results are available here and also are posted on the UltraSignup website.
—> This is Race #2 in the McDowell Mountain Cup series (Pemberton Trail, Stoneman Trail, and Snakebite races). **** Click here for 2017 McDowell Mountain Cup results! ****
---
Course Description
The Stoneman Trail run is approximately 14k / 8.5 miles on beautiful trails in McDowell Mountain Regional Park. If you've never run a trail race before, this is a fun, friendly way to start! New and experienced trail runners alike will want to include this new event in their winter schedule.
The race starts at the Pemberton trailhead and accesses the Granite trail after a short distance. The course rejoins the Pemberton trail briefly, and at mile 3 makes a clockwise loop using the Stoneman Wash, Granite and Bluff trails. After completing the loop, runners retrace their steps to the start/finish area. This race features gently rolling hills, great volunteers, good food, mild weather… Come on out and join us for a great day in the desert!
Location: McDowell Mountain Regional Park on McDowell Mountain Road, four miles NE of Fountain Hills, Arizona.
Limit: 200 Runners
Awards: Overall male and female winners; Masters winners
—> The Stoneman Trail Run is Race #2 in the McDowell Mountain Cup, a three-race trail challenge that begins with the famous Pemberton Trail 50k-25k on February 11.  The series wraps up with the Snakebite 30k-10k on March 12.
Entry Fees:
14K Individual: $40 Entry through Feb 1st | $50 Entry After Feb 1st
No Refunds.
---
Race day details:
Parking Permit: You must pay a fee of $6 per vehicle to enter an Arizona Regional Park.
Weather: In February, Arizona weather can be 35° to 95°. Be prepared for all weather conditions and dress accordingly.
Markings: This course is a well-traveled hiking trail and is marked with brown signs that say "Granite Trail." We will place a few additional markings on the trail at key intersections.
Aid:  Two aid stations along the course will provide water and Gu products.
Packet Pick-Up: Race day, 3:30 PM – 4:30 PM at the start/finish area.
Course Briefing: Race day, 4:45 PM
Registration:
Ultrasignup.com
---
Facilities: Camping is available near the start. Showers are available at the McDowell Mountain Regional Park for a minimal fee.
Fountain Hills Accommodations:
Comfort Inn Fountain Hills – 48 Rooms
Phone: 480-837-5343
http://www.comfortinnfountainhills.com/
Lexington Inn Hotel and Suites – 104 Rooms, Suite and Spa Rooms
Phone: 480-837-6565
http://www.lexingtonhotels.com/property.cfm?idp=22072
Courtyard Mayo Clinic –
www.marriott.com/phxmy
Inn at Eagle Mountain – 42 Mini-Suites
Phone: 480-816-3000
http://www.innateaglemountain.com/